There's no better time to be in Lincoln, Nebraska. That's right, we said it – Nebraska! 
Move over NYC. Move over Silicon Valley. Lincoln is the place to be. We are a city full of charm, collaboration and creativity. With a sweet spot for balanced living, there is life after work with time and money to enjoy it. You really can have it all, here. 
Thinking of calling Lincoln home? Check out our DiscoverLNK Guide that provides an overview of who we are, what we do and highlights why YOU should be here.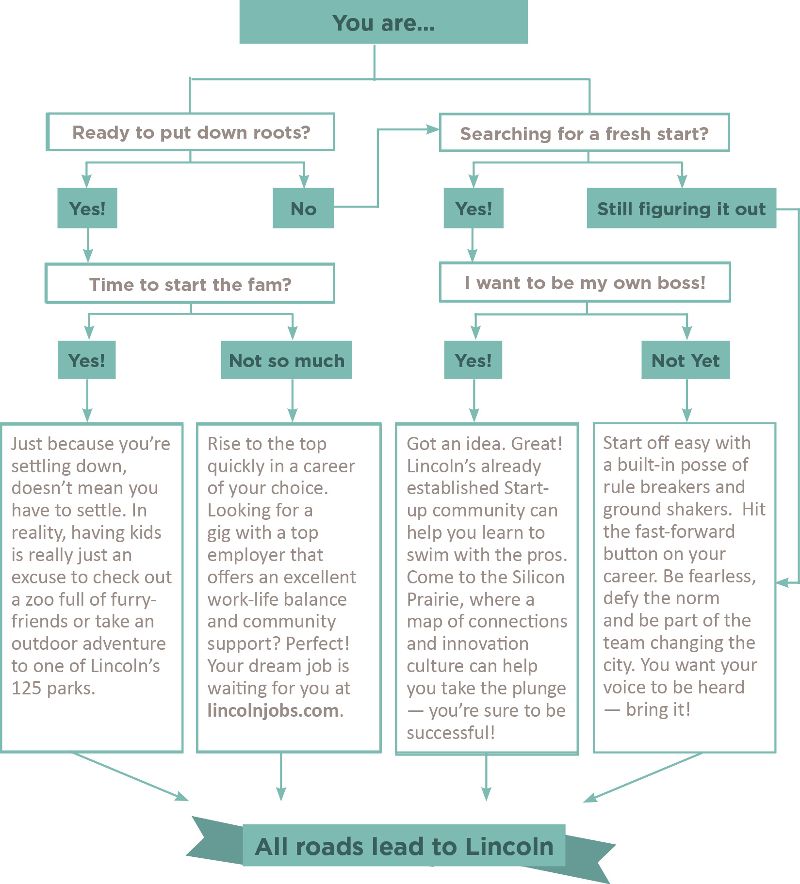 Lincoln has a rawness to it that can't be found in most cities; it feels young and fresh. Here, your career will grow faster than the hair on a Chia Pet. With one of the lowest unemployment rates in the country, you won't stress over finding a job. Combined with the low cost of living, that job will easily support your new life here. Visit lincolnjobs.com.