The economy in Lincoln and throughout Nebraska continues to boom. However, challenges exist to make it the best that it can be for everyone in Nebraska.
On July 17, Governor Ricketts hosted his 4th Annual Governor's Summit on Economic Development at the Lincoln Marriot Cornhusker Hotel. This year's theme was workforce development, which remains a key cog for keeping Lincoln's economy vibrant and strong.
With more than 450 community leaders and economic development professionals in Lincoln for this year's summit, a wide variety of topics were discussed with the Lincoln Chamber office providing informed representation on the speaking panels. Some of the topics discussed included removing barriers to success between employers and the talent pipeline, welcoming young professionals back home and how communities can attract the talented people they want and need.
Building connections with local agencies to help maximize opportunities in the workforce continues to be vitally important for a robust and dynamic economy. Lincoln continues to make strides in this area.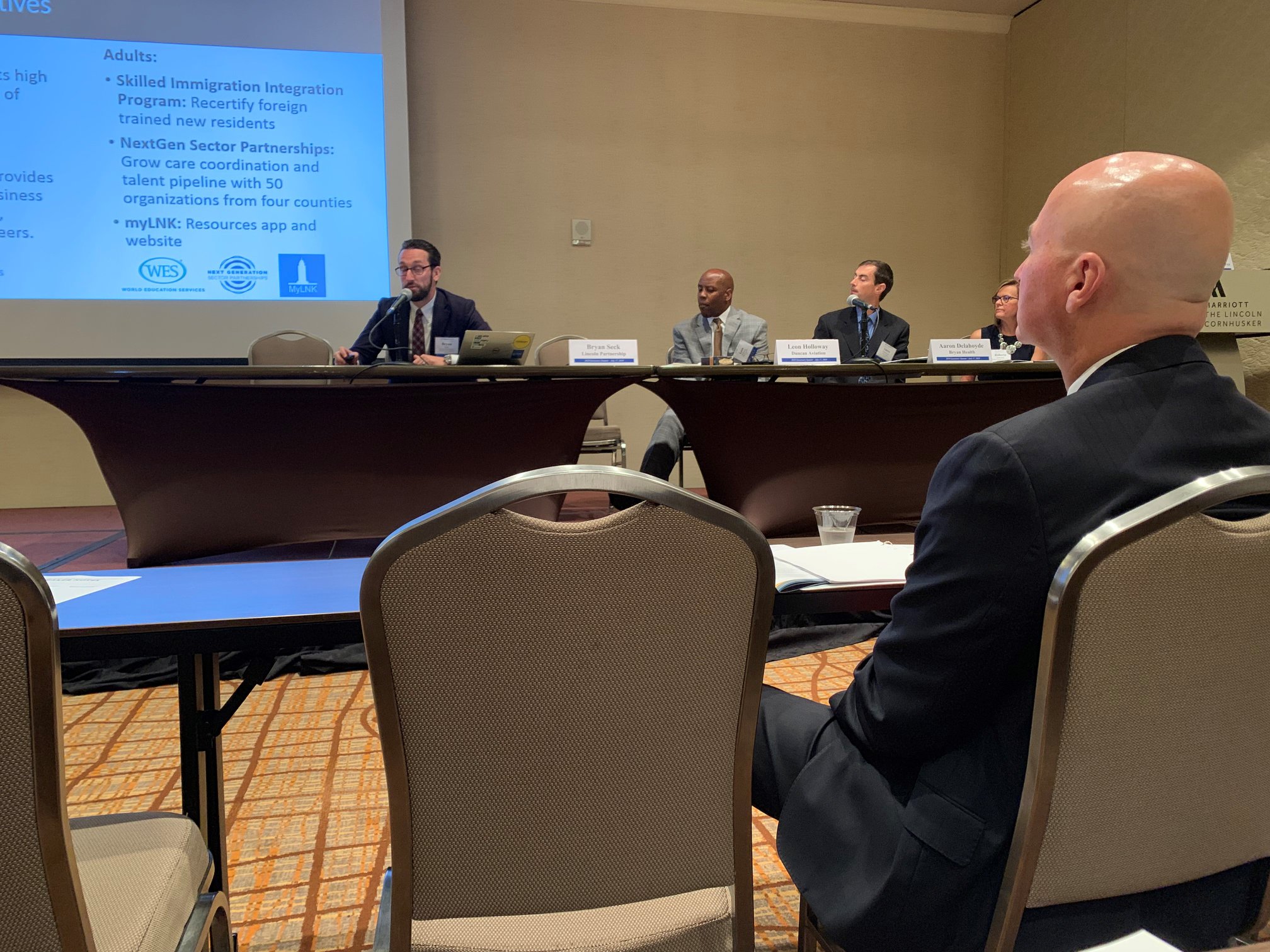 Partnering with local agencies and using their resources can be more difficult however in other parts of the state. Bryan Seck, Director of Workforce Development for LPED, notes that it's important for other communities to hear how Lincoln has had success in bringing in outside partners and bridging those relationships together.
"We've been at this work for four years and have built relationships with over 100 companies to administer almost all career fairs and hiring events in the community. We are more than willing to share our tools and experiences for other communities to connect their people to careers with hiring businesses."
"It is working together to best serve our clients and businesses."
The Lincoln YPG boasts over 2,000 members and continues to be a model for others not only in Nebraska but around the country. Kayla Meyer, coordinator of the Lincoln Young Professionals Group, delivered a message centering around engaging young professionals and making them valued members of the community. YPG is a valuable component of what we do in the business community by attracting a diverse and growing membership. It is something companies can use to attract young employees to their companies, which then benefits our efforts.
Meyer says it's important for Lincoln to be a welcoming community to young workers, something that is important for communities across the state.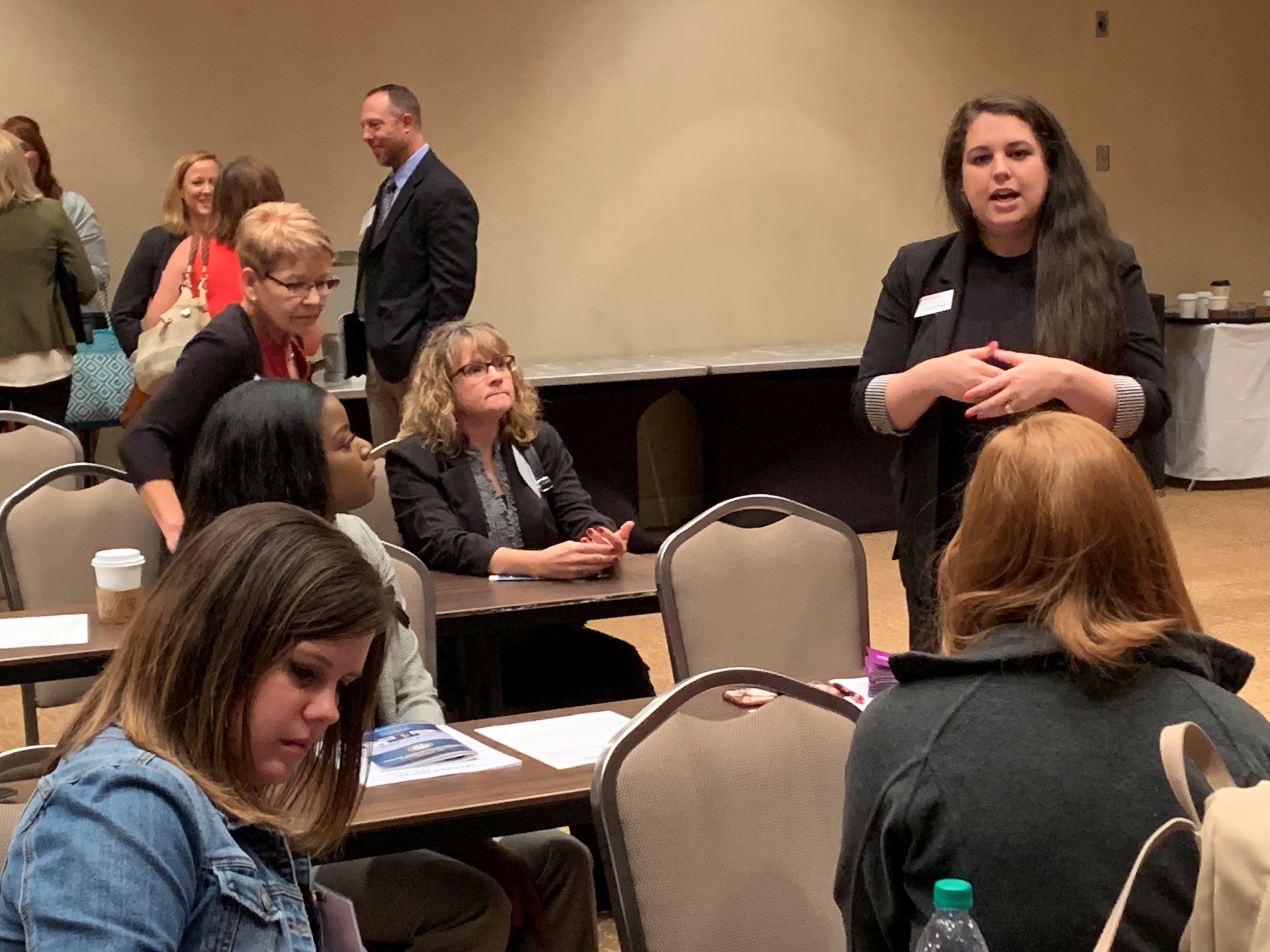 "Being a welcoming community is such an important issue, as it's an important component of talent acquisition and retention. Business thrives when we have the best talent at our disposal and they will only come if they feel welcomed."
So, how does the state expand its offerings and continue to build a talent pipeline? Rachel Placzek, Director of Talent Strategy for LPED, tailored her comments around how Lincoln is working to become a destination of choice for young, talented workers. Highlighting the recent collaboration with Omaha and OPTiN, her presentation showed how working with another community can better both in the short term and in the long term. 
The Governor's Economic Development Summit provided a venue to learn from those around the state as Nebraskans share the same challenges from border to border. The goal is to keep moving in the same direction and keep the momentum rolling across the state.