Carbon Connect
Carbon Connect is a short event series bringing together research + industry leaders + business community with an interest in the carbon economy. Each month we'll invite an organization from the Lincoln community to host and present their work. After what we hope will be a robust round of Q&A, we'll stick around and get to know each other. The result is awareness of industry-shaping work happening here; the outcome is impactful connections between those groups which result in even better & bigger collaborations. The goal: Foster collisions with people working in a global industry from the greater Lincoln area.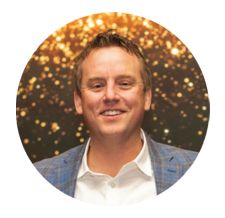 Carbon Connect Series: Arbor Day Carbon, Eric Dinger
Thursday, June 1, 2023 | 4 - 6 PM | HopCat Private Back Room 601 P Street
The Arbor Day Foundation's mission is simple: we inspire people to plant, nurture, and celebrate trees. As President of Arbor Day Carbon, Eric Dinger brings his entrepreneurial spirit and passion for conservation to drive change in land use behavior and promote reforestation efforts. Eric founded Thought District, a regional brand strategy firm, and Powderhook, an innovative app connecting outdoor enthusiasts to memorable experiences.
At Arbor Day Carbon, he focuses on helping global brands meet their NetZero goals by integrating verified forestry carbon credits into their sustainability programs. Arbor Day Carbon supports developers and landowners by using carbon revenue to pay them to do the conservation work that fulfills Dinger's personal mission. His expertise and dedication have contributed to Arbor Day Carbon's role as a trusted resource for corporate sustainability leaders, landowners, and developers alike.
Eric's motivation for his work stems from a desire to ensure future generations can continue to enjoy the great outdoors. He is an advocate for sustainable land use practices and seeks to harness the power of carbon markets to fund conservation efforts at an unprecedented scale.
When he's not working to preserve the great outdoors, Eric enjoys hunting, fishing, and spending time with his family, including attending his children's various sports and extracurricular activities.
Upcoming Event:

Carbon Connect Series with Scott Gubbels, President, Nelnet Renewable Energy  
Thursday, July 13, 2023 | 4-6 pm | Hudl 7th Floor 600 P St Lincoln, NE 68508