FUSE Coworking, a collaborative coworking space based in Lincoln, Nebraska, has hired a new Executive Director, Rena Valentino, to continue to build and expand FUSE's vision and mission after last year's expansion. Bob Hinrichs, co-founder and board member of FUSE said, "We are excited for the future. Rena's strategy and execution skills will let us take FUSE's vision to new levels, and will benefit the whole community."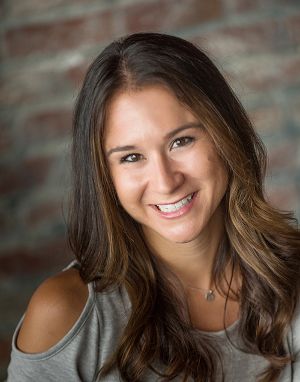 Valentino brings both entrepreneurial and brand strategy experience from establishing and running her own service businesses, as well as developing brand strategy, communications, and execution for her clients. She is excited about the new role and the opportunity to expand FUSE's vision in alignment with the innovative startup and entrepreneurial ecosystem to foster the recruitment and retention of talent to the Lincoln and surrounding area, as well as Nebraska, as a whole. "Lincoln is in a very exciting time right now with the density of startups, entrepreneurs, business development, and breadth of innovation across industries. I've been a part of it in a small way with clients, but am looking forward to launching FUSE to become even bigger and make a greater impact for this community and network," Valentino said.
Previous Executive Director, Lana Zumbrunn, led FUSE through its expansion in January 2016 to its current location in the Haymarket after Nelnet and Speedway Properties approached the original three FUSE founders, Hinrichs, Matt Westenburg, and Andy Beecham, to provide corporate investment and 10,000 square feet of additional space to the coworking company. "Lana has done a remarkable job leading this last year's growth of FUSE through the transition and growing its membership. We know she will be missed by the startup community, but we're happy for the ventures that she's pursuing. We're looking forward to another leader to step in and take FUSE to the next level," remarked Chuck Norris, Director at Nelnet.
FUSE will host a celebratory open house on Tuesday, April 11th from 5 pm to 6 pm as a thank you to Zumbrunn for her service as Executive Director and a celebration of Valentino's transition into the new role. It will be held at FUSE's location in the Haymarket on the fifth floor at 151 N. 8th Street.  The community is invited to join and encouraged to be present at 5:30 pm for FUSE's celebratory announcements.
ABOUT FUSE COWORKING
FUSE Coworking houses a variety of different companies, from solopreneurs to small teams of individuals and corporate innovation projects. At FUSE Coworking, you'll find the comforts of home and shop with all of the benefits of working in an office setting. Best of all, for less than the price of buying a latte per day, you can call FUSE Coworking "work." For more information, visit www.fusecoworking.com or contact we@fusecoworking.com.